Thank you for visiting our knowledge base. This is a developing project to which we will add articles from time to time. Our solutions are strip curtains, air curtains, impact traffic doors, industrial sectional doors and commercial hinge doors.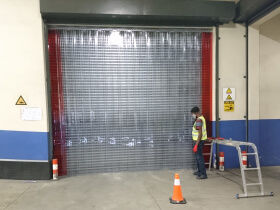 The purpose of Strip Curtain Solutions' knowledge base is to share case study with past, existing and future customers, while drawing on our experience across many industries and companies. This we do in a responsible manner without identifying entities. For this reason we encourage you to throw your problem to us, maybe we can work a solution out together.
Key focus
A common thread, and key focus for us, is to help you achieve an efficient, clean and safe workplace. Consequently all our solutions have these three elements in common. The return on your investment will follow as a natural result.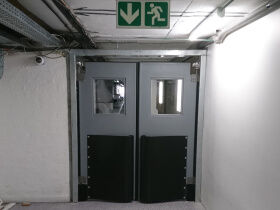 Feedback
You are, as always, welcome to let us know if there are matters of interest which we haven't covered in our knowledge base. If we have applicable experience or knowledge of the subject you request, we will prepare an article.
Comments
The ability to leave comments are disabled across the website. That does not imply that we don't value engagement. As a matter of fact, we request that you offer it to a wider audience on Facebook or LinkedIn, or in private via email if you prefer.
Summary
Whether your interest is PVC strip curtains, butchers curtains, welding screens and curtains, plastic recycling, Duralite doors, air curtains, forklift curtains or cold room plastic curtains, chances are you will find it here.